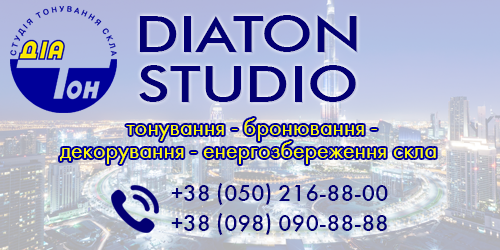 Our clients
CLIENTS OF "DIATON"
Office of the Council of
Europe in Ukraine
St. Sophia Cathedral in Kyiv
National Museum of T.G. Shevchenko
Museum of the Holy Cyrylivska Monastery
President of Ukraine
Prime Minister of Ukraine
National agency on corruption prevention
Central Storage of National Bank of Ukraine
Head Office of National Bank of Ukraine in Kyiv and Kyiv region
Supreme Court of Ukraine
Constitutional Court of Ukraine
Kyiv City Council
Vyshgorod City Council
NATO Liaison Office
UN Office in Ukraine, Kyiv and Odessa
US Peace Corp in Ukraine
Ministry Defense of Ukraine
Embassy of the USA
Embassy of Norway
Embassy of Japan
Main Department of Civil Service of Ukraine
Inspection of the Chief State Registrar of Ukraine
Oil and Gas Institute of Ukraine
State Company for Export and Import of Military and Special Purpose Services "Ukrspetsexport"
National Geographic and Geodetic Fund of Ukraine
Information and Reference Department of the State Tax Service of Ukraine
International Charity Fund named after Yaroslav the Wise
Kyiv-Mohyla Academy
Airline "International Airlines of Ukraine"
Company "Svebkargo"
Ukrainian center for passenger services on railway transport
OJSC "Energy Supplying Company "Chernihivoblenergo"
OJSC "Chernihiv River Port"
OJSC "Promsvyaz"
CJSC SPC "Borschagivskyi Chemical-Pharmaceutical Plant"
Institute of Surface Chemistry of Academy of Sciences of Ukraine
The State Enterprise "Guts Medical-rehabilitation Centre for Participants of Consequences Liquidation of the Chernobyl Accident"
Institute of Gerontology of AMS of Ukraine
Institute of Traumatology and Orthopaedics of AMS of Ukraine
Kyiv National University of Trade and Economics
Open International University of Human Development "Ukraine"
British school
International lyceum «Grand»
State Scientific Research Institute for Laboratory Diagnosis and Veterinary-Sanitary Examination
Hardware studio complex of the National Television of Ukraine
Ukrainian web-portal «UKRNET»
TV channel "Inter"
TV channel "1+1"
TV channel "Novy Channel"
Financial Company "Zhitlo Invest"
Company "²ntertelekom"
JSC "Swedbank" in the cities of: Kyiv, Odesa, Kharkiv, Donetsk, Severodonetsk, Artemivsk, Dnipropetrovsk, Lviv, Lugansk, Uzhgorod, Poltava, Dniprodzerzhynsk, Zaporizhzhya, Berdyansk, Lysychansk, Khmelnytsky, Vinnytsya, Mykolayiv, Mariupol, Kalush, Ternopil, Cherkasy, Kramatorsk, Rivne, Ivano Frankivsk, Kremenchug, Sumy, Mukachevo, Gorlivka, Kamyanetz-Podilskyi, Lutsk, Kirovograd, Pavlograd, Kirovograd, Alexandria, Makiyivka, Artemivsk, Rubizhne, Melitopol, Krasnodon, Energodar, Pryluky, Chervonoarmeisk, Nikopol, Zhytomyr, Kherson, Bila Tserkva, Nizhyn, Chernivtsi, Chernihiv, Vyshneve, Romny, Konotop, Okhtyrka
Commercial bank "Financial Initiative" in the cities of: Kyiv, Chernihiv, Dniprodzerzhynsk, Vinnytsya, Donetsk, Kharkiv, Lutsk, Zaporizhzhya, Lugansk, Kryvyi Rih, Poltava, Mykolayiv, Dnipropetrovsk, Lviv, Makiyivka, Cherkasy, Kamyanetz-Podilskyi, Ivano-Frankivsk, Severodonetsk, Mukachevo, Lutsk, Rivne, Ternopil, Gorlivka, Sevastopil, Bila Tserkva, Yevpatoriya, Uman, Kramatorsk
PJSC «Sberbank» in the cities of: Ternopil, Mariupol, Zaporizhzhya, Kryvyi Rih, Lviv, Berdyansk, Cherkasy, Chernihiv, Sumy, Donetsk, Slavyansk, Dnipropetrovsk, Borispil, Kyiv, Kharkiv, Sevastopil, Odesa, Simferopil, Mykolayiv, Yevpatoria, Zhytomyr, Lugansk, Severodonetsk, Poltava, Kerch
PJSC "Platinum Bank" in the cities of: Kyiv, Donetsk, Lviv, Odesa, Dnipropetrovsk, Mariupol, Dniprodzerzhynsk, Zaporizhzhya, Makiyivka, Zhytomyr, Kryvyi Rih
"Universalbank" in the cities of: Kyiv, Donetsk, Khmelnytsky, Odesa, Chernivtsi, Kirovograd, Hust, Lviv, Lugansk, Dnipropetrovsk, Vinnytsya
OJSC "VTB Bank" in the cities of: Ivano-Frankivsk, Zhytomyr, Berdichiv, Lubny, Korosten, Malyn, Stryi, Poltava, Uman, Vinnytsya, Cherkasy
OJSC "Astra Bank" in the cities of: Kyiv, Lviv, Yalta, Dnipropetrovsk, Donetsk, Odesa
OJSC "Khreschatyk" in the cities of: Lviv, Kremenchug, Ladyzhyn, Vinnytsya, Kirovograd, Lutsk, Chernihiv, Zhytomyr
Bank "National Investments"
Bank "National Credit"
Bank "Prominvestbank"
JSC "Piraeus Bank" in the cities of: Kyiv, Poltava, Donetsk, Odesa, Shpola, Irpyn
JSCB "Transbank" in the cities of: Kyiv, Luhansk, Lviv
JSC "Raiffeisen Bank Aval" in the cities of: Vinnytsya, Chudnov
OJSC "Megabank" in Zhytomyr
CJSC "Alfa-Bank" in the cities of Kyiv, Sumy, Chernigiv
JSC "OTP Bank" in the cities of: Kyiv, Cherkasy
CJSC "ProCredit Bank" in Bila Tserkva
PJSC "MARFIN BANK"
PJSC "Unex Bank"
PJSC "Bank of Cyprus"
OJSC "Bank Universal"
JSB "Taurica"
JSC "Bank Bohuslav"
JSCB "Ukrsotsbank"
OJSC "Bank Big Energy"
JSB "Kyiv Rus"
JSC "Inprombank"
JSB "European"
"UniCredit Bank" LLC
"UniCredit Leasing" LLC
OJSC "SEB Bank" in Chernivtsi
JSC Oktyabrskoe Branch of "Prominvestbank"
JSB "UKRSIBBANK"
JSB "Diamant"
CB "Arma" in Ivano-Frankivsk
JSB "Bank of Regional Development"
OJSC "Bank Ukrainian Capital"
OJSC "Bank Ukrainian Professional Bank"
OJSC "BTA Bank" in Donetsk
JSB "ING Bank Ukraine"
OJSC "Ukrgasbank"
JSB "Ikar Bank"
JSCB "Forum" in Kyiv, Sumy
OJSC "Commercial Bank Slavutych"
JSC "Imeksbank"
OJSC "Bank Retail Unlimited Service"
OJSC "Creditprombank"
OJSC "Bank National Capital"
CJSC "American life insurance company "ALICO"
Insurance company "Continent"
CJSC "Insurance company "TAS"
JSB "Clearing House"
Insurance company "Indigo"
CJSC "IC Providna" Cherkasy
Representation of "British Airways PLC"
Representation "Kodak (Eastern Europe) LTD"
ITC «AGROMAT»
Pharmaceutical plant "Biopharma"
PJSC "RCS Plant named after S. Kovalska"
Plant "Henkel Bautechnik Ukraine"
Plant "Konv³pak"
Kyiv Factory of Sparkling Wines
Zhytomyr Butter Plant
Yagotyn Butter Plant
Remensk Milk Combine
The largest producer of tea and natural coffee "Orimi Ukraine"
CJSC "Reemtsma-Kyiv Tobacco Factory"
National Health Institute
Center of Cranial therapy
Diagnostic center "MEDEX"
Clinic 21st Century
Clinic "Boris"
Clinic "CMD"
Farmanet Ukraine
Pharmacy of hormonal drugs
Sports and fitness complex 5-th Element
Business center "LEONARDO"
Business Center "PARUS"
Business Centre "Carnegie Centre"
ÒÖ "Ãóëèâåð"
SC "Mandarin Plaza"
SC "Epicentre"
SC "Metropolis"
SC "Sky Mall"
SC "Aladdin"
SC "Caravan"
SC "Promenade"
SC "Kvadrat"
Central office of "Slavoliya"
Auto show "Winner Automotive"
Auto show "HYUNDAI"
Auto show "AIS"
CJSC "Nashe Radio"
Studio "Kvartal-95"
Tour company "Sel³k Tour"
Cinema "Zhovten"
Cinema complex "Line Cinema"
Hotel "Radisson SAS"
Hotel "Khreshchatyk"
Hotel "Ibis"
Supermarket "Continent"
Ìàãàçèí «Outlet by Sanahant»
Store "ARMANI"
Store "VILLA GROSS"
Store "Samsung" in Kyiv
Store "BRILLE"
Store "DIAMANT"
Store "Smolensk Diamonds"
Store "Pandora" in SC "Caravan", SC "DREAM TOWN" in Kyiv, in SC "Caravan" in Kharkiv
Store "Ibis"
Store "Kashtan"
Company "Fashion Bud"
Company "Geo Alliance Group"
"Loksmayster" in Kyiv, Chernivtsi, Lviv, Yevpatoria
Coffee House London
Restaurant "Timeout"
Restaurant of fast food "McDonald's"
Restaurant "Dva Gusya"
Restaurant "Soup House"
Restaurant "Academy trapeznaya"
Restaurant "Tarelka"
Cafe "Coffee House"
Notarial offices in Kyiev, Vinnytsya
RC "Novopecherski lypky"
RC "Parkove Misto"
RC "Comfort Town"
RC «Franch Kvartal»
RC "Chayka"
RC "Belgravia"
As well as private cottages, houses and apartments
Ð.S. For each of the above objects the documentary evidence is available.